The Pop Art Vintage Ben Hogan Collection
Historical Legacy
Own iconic illustrations from golf history, preserving Ben Hogan's artistic and sporting contributions for generations to come.
Artistic Fusion
Immerse yourself in the dynamic synergy of golf and art, capturing the essence of Hogan's legendary swing in captivating visuals.
Timeless Elegance
Enhance your space with artworks that embody the enduring charm of both golf and art, curated to reflect the essence of Ben Hogan's mastery.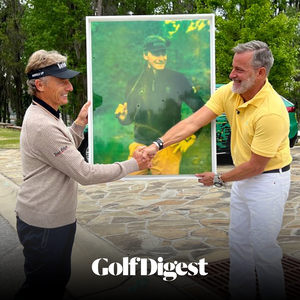 Story
Bernhard Langer's painted Mercedes for Masters week by Christopher Obetz
"I'm all about creating connections in history, and finding new ways to reach people," Obetz says. So designing a full-body wrap for Mercedes' new all-electric SUV, in which Langer is on the driver...
Read more
Unveil the Extraordinary
Add a Touch of Distinction to Your Art Collection with Golf Paintings