Ben Hogan Fluid Swing Sequence Collection
"In life as in golf, you've got to have an impact, and you've got to have a follow through." 
Christopher Obetz expertly employs brushstrokes, skillfully capturing the fluid motion of a golf swing and infusing each artwork with dynamic energy.
Explore the collection now and celebrate the vitality and spirit of golf.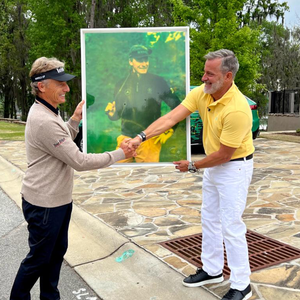 Invest in Your Passion: Acquire Golf Artworks From The Choice of Golf Legends
CR stands as the official artist of The Bobby Jones Family Foundation. A maestro of golf portraiture, CR has been commissioned by Golf Legends the likes of Jack Nicklaus and Bernhard Langer.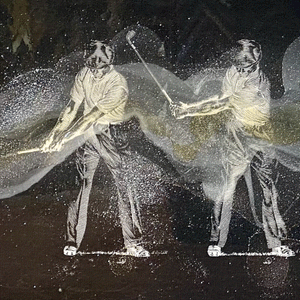 Where Tradition Meets Digital Innovation
Explore a Golf Swing Like No Other. Witness physical art come alive with captivating animations, complemented by original digital NFTs.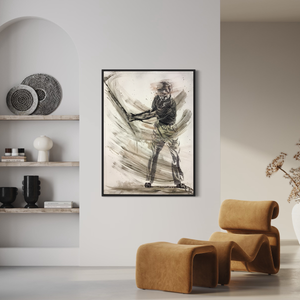 Timeless Elegance: Elevate Your Interiors with CR's Unique Golf Art Masterpieces
Adorn your space with golf's rich heritage, infusing your home with an unmistakable touch of luxury and style. Experience the extraordinary as Golf Legends like Ben Hogan and Bobby Jones come to life on canvas.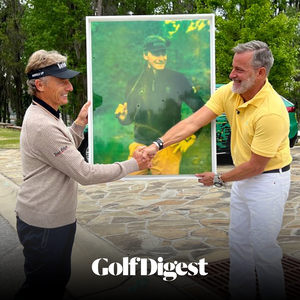 Story
Bernhard Langer's painted Mercedes for Masters week by Christopher Obetz
"I'm all about creating connections in history, and finding new ways to reach people," Obetz says. So designing a full-body wrap for Mercedes' new all-electric SUV, in which Langer is on the driver...
Read more
Unveil the Extraordinary
Add a Touch of Distinction to Your Art Collection with Golf Paintings